Design: Irene Fernández   //  Copy: Kate Canary
Concept and design for NYC & Company's 2017 Fall Off-Broadway Week vibrancy campaign.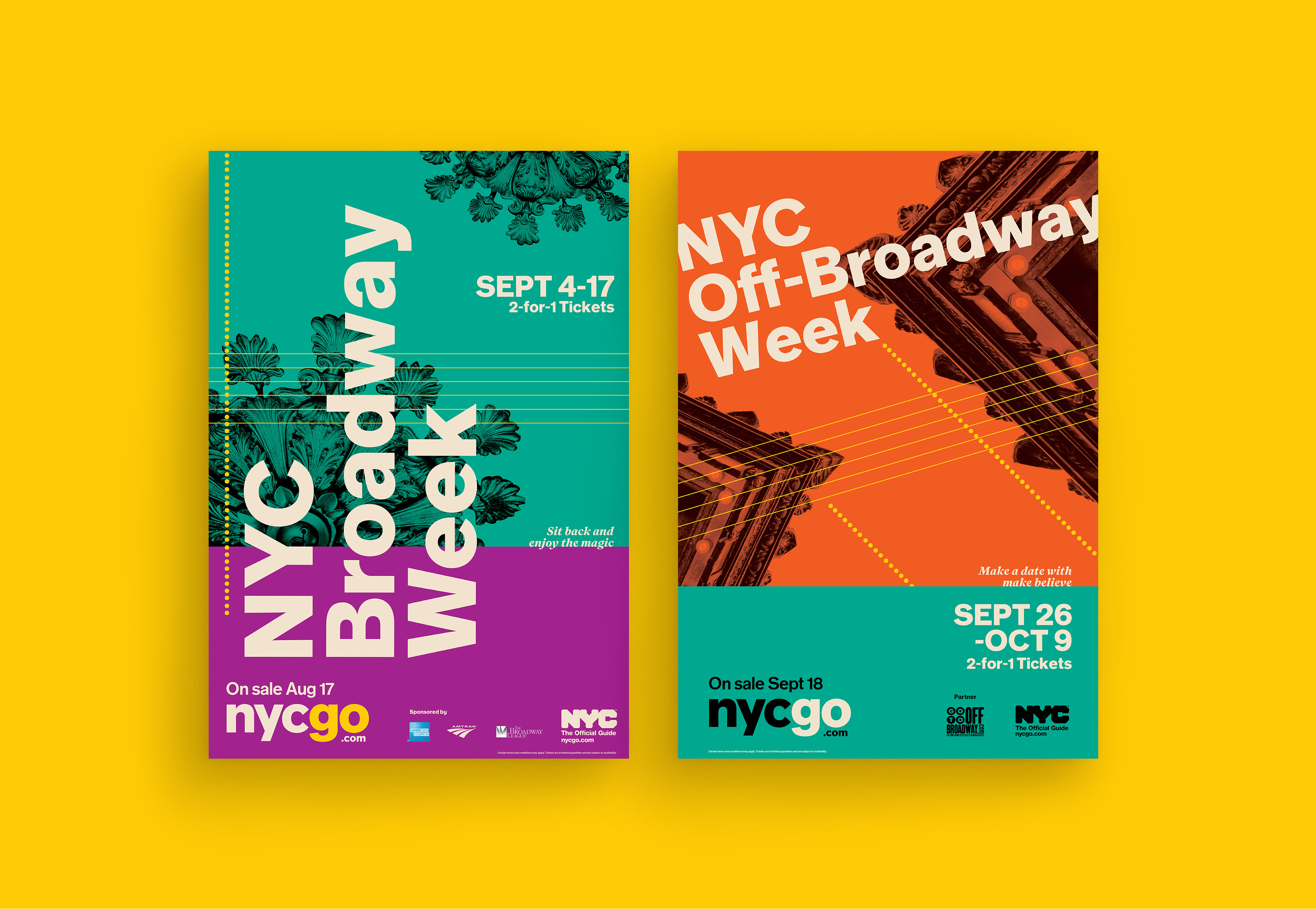 Theater is an art of layers. Every stage, be it an intimate black box or a grand proscenium, begins as a blank space. Over time, it fills up with sets and props and lights and words and people and costumes—elements both tangible and symbolic, which come together to create something with a life of its own.
Like any living thing, a show evolves; no two performances are quite the same. The magic disappears as quickly as it materializes. We invite you watch it unfold.
The multilayered magic of theater is illustrated through the juxtaposition of shapes, words and abstracted visual cues to NYC theater. The visuals should, like theater itself, lend themselves to infinite interpretations.

This concept was chosen for the NYC Off-Broadway Week vibrancy campaign.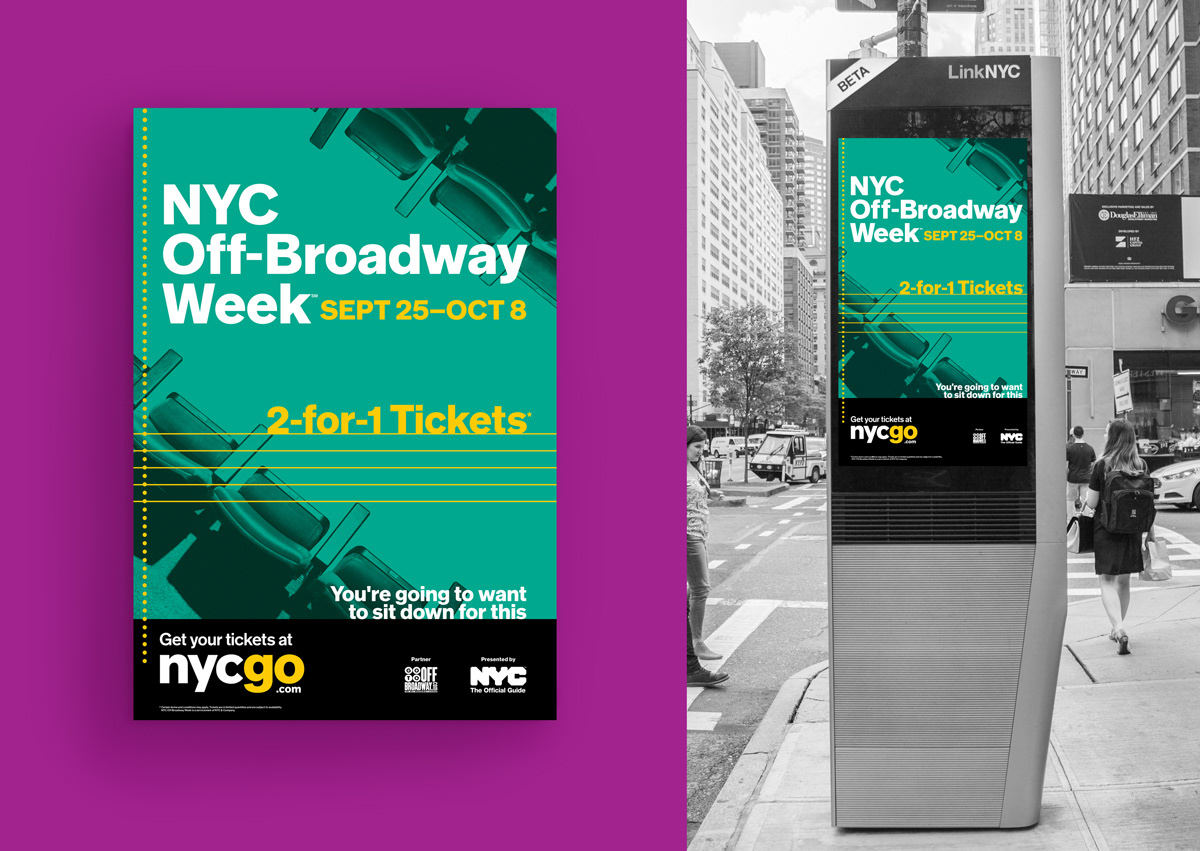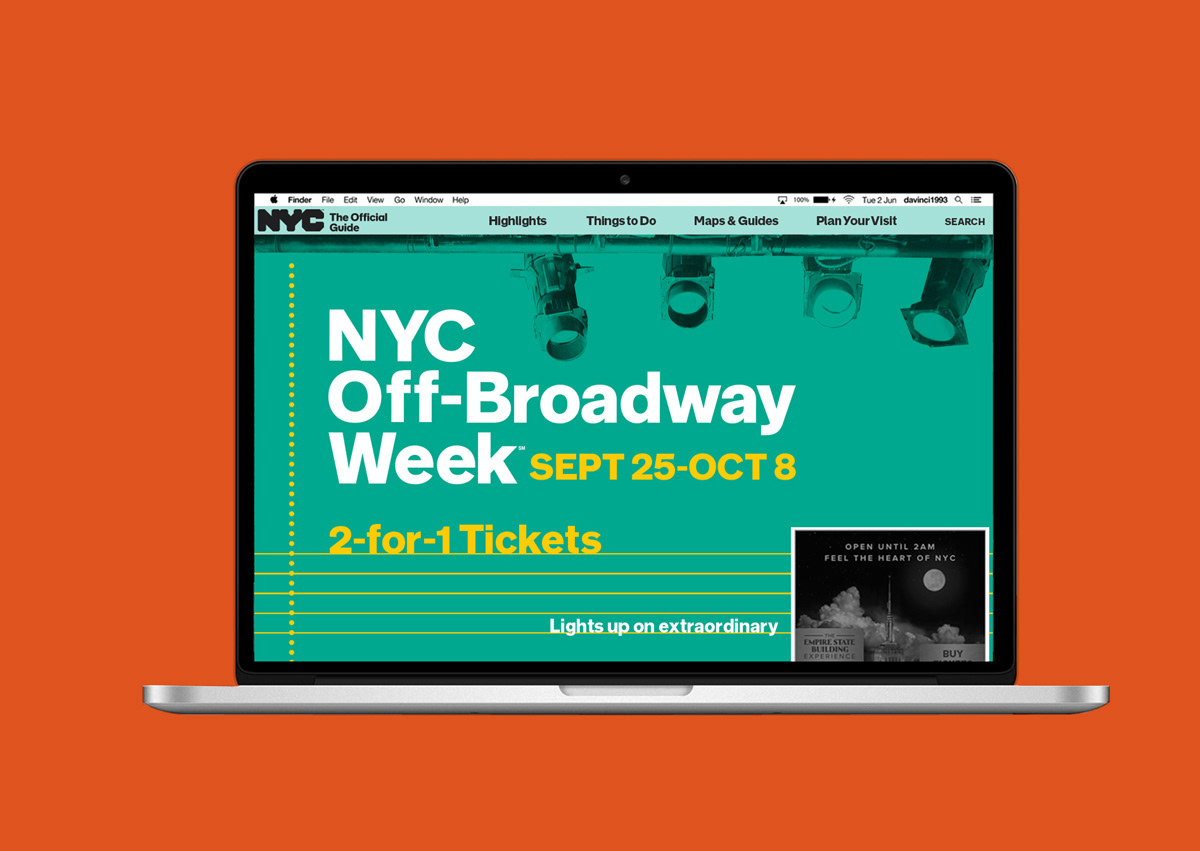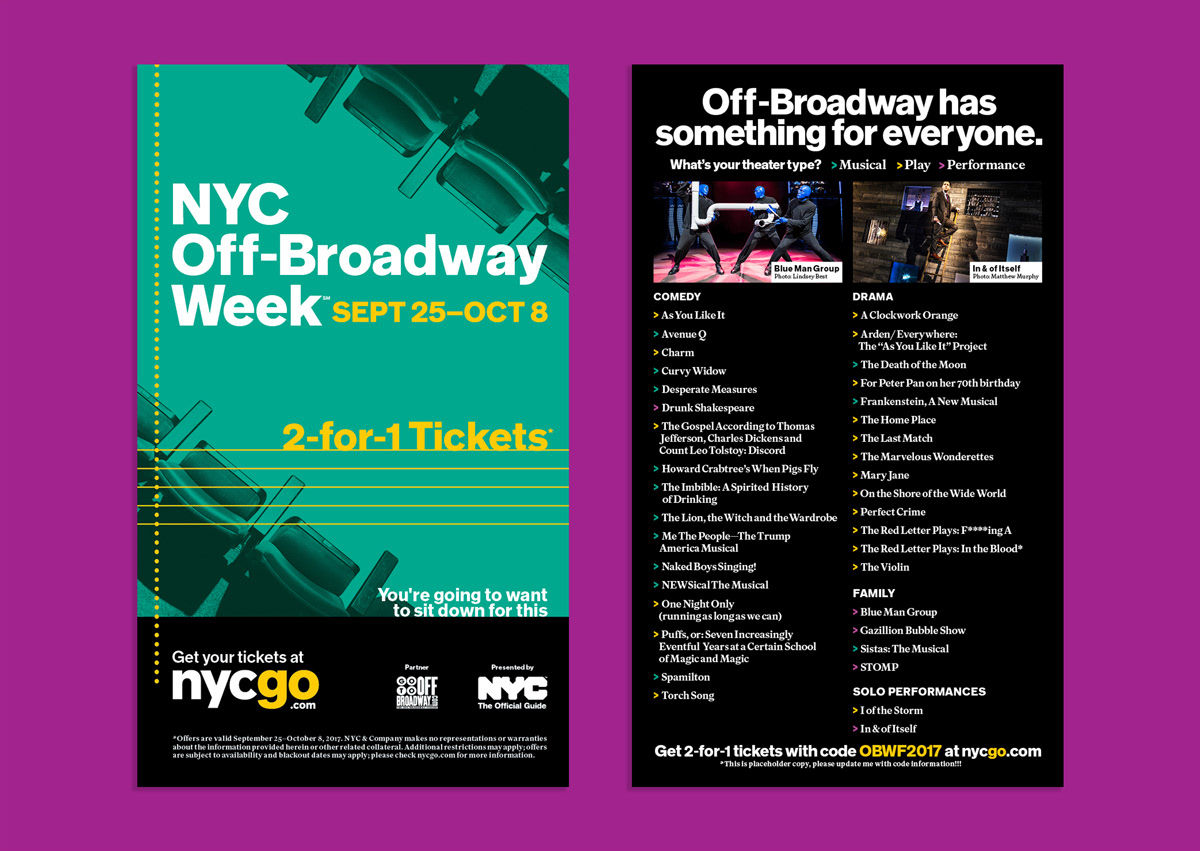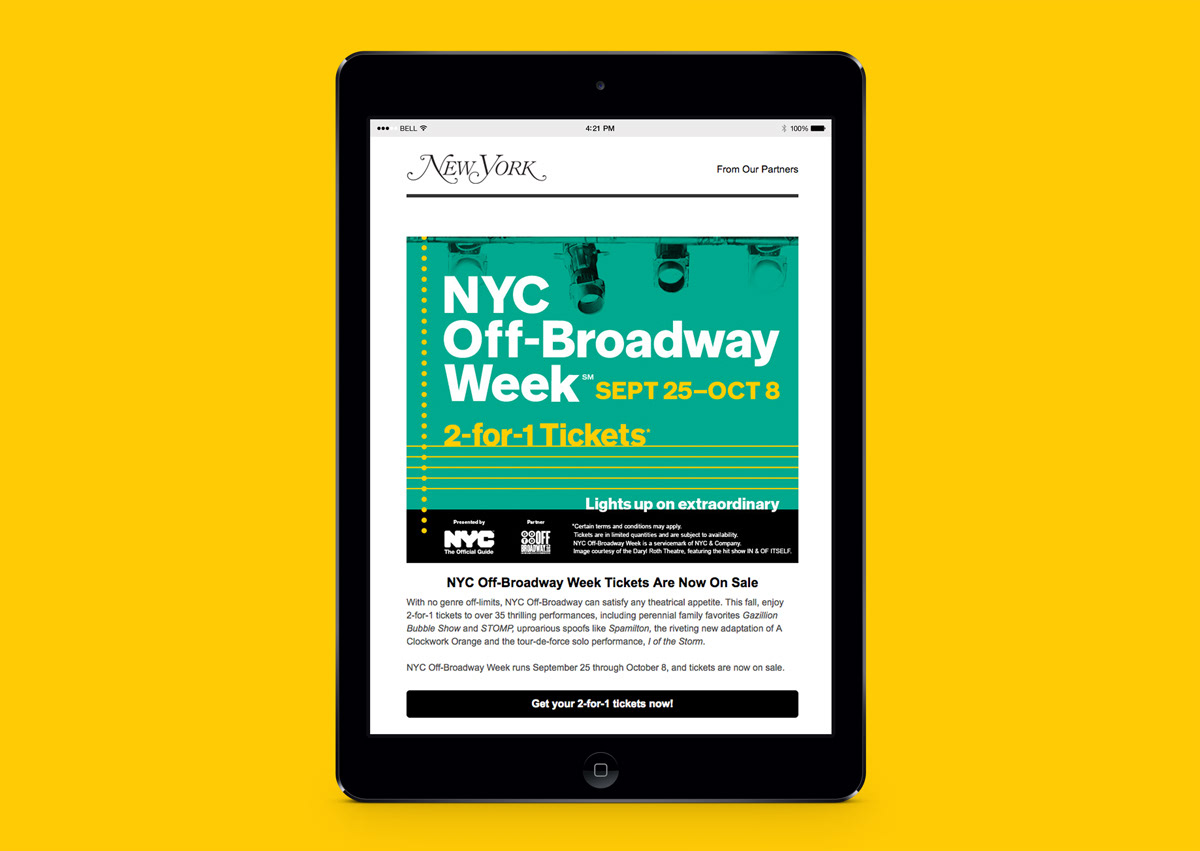 To enter a theater is to jump aboard a vehicle—for the next few hours, you could go anywhere. It could be another era, a different world or simply a new state of mind; every ticket comes with the promise of being transported somewhere else. Where will your ticket take you?
This concept draws a connection between the literal theater ticket (in this case, 2-for-1!) and the figurative one, wherever it may lead. Claim yours and hop aboard the ride.